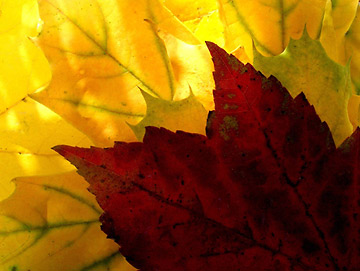 Global Warming Back Lit Leaves
WELCOME TO MY WEBSITE! I hope you will enjoy viewing my distinctive fine-art photographic images, and I hope you'll contemplate contacting me about my individual, on-line photo instruction and/or purchasing those of my art pieces that are available by special order, through my website. The only thing I love more than teaching photography is taking and sharing my photographs!
MY PASSION FOR PHOTOGRAPHY reveals itself in my work. I always seek to capture the essence of my subjects, often in very original ways, as seen through my own unique lens on the world.
My lens has been in a constant process of refocusing over the last 45+ years of exhibiting my work, teaching photography, writing a newspaper column on photography, and lecturing and judging photography/art shows. I am a self-taught photographer whose work has always attracted a strong following. In spite of the fact that I have always been moving forward, experimenting, exploring new insights and finding new ways to express my photographic vision and present my work, you'll see a recognizable style and consistency of vision throughout my work.
I've always been more interested, photographically, in what's new, what's next and what there is to learn, than I am in what I've already done, but at many points in my photographic journey, I've learned that collecting much of my work together in one place – which I am doing with this website at this moment in time – gives me great insight, at a glance, into who I was, what I used to be engaged with/concerned about, and who I am and who/what engages and concerns me now. While I believe that both instinct and intellect are important in defining myself as a photographer, seeing my collected work in one place confirms my strengths and points me toward what I should be doing next.
That said, this website skips over some 25 prior years of 35 mm and alternative format photography, including the black and white photography in my newspaper articles and large-scale, hand-worked art collages in color, for which I won numerous awards in local, regional and national shows, and presents instead, my more recent digital images, including environmental studies I presented on aluminum panels, and my experimental, low-resolution, fine-art cell phone photographs presented on large canvases with hand painting. The images you see are the way I took them in the camera, with very little computer manipulation, other than cropping and a bit of spotting. Any color shifts you see in my flower photos were created by "tricking" a filter in the very early 12 mg pixel cell phone camera I use for these photos.
In my art work, I frequently present visual challenges – everything is not as it may seem at first glance. In my environmental series, for example, I chose to expose damage to our environment by capturing the seductive beauty in things like oil spills and diseased leaves. The cell phone photographs are in a series called, "The Emotional Life of Flowers," in which I use pixelization and fragmented colors to help dramatize the individual flowers and their backgrounds, adding emotional content to each image.
New to this site are photographs from several foreign trips I have taken, but you won't find many ordinary travel photos here. I enjoy the social commentary I can create by catching reflections in windows and catching people being themselves, letting them tell their own stories in my images.
My flower canvases, as well as others in the same series not seen here, are for sale by contacting me at lpaine@optonline.net with the header INQUIRY ON PURCHASING YOUR WEBSITE ART.
For inquiry about on-line, individual photo instruction, please contact me at lpaine@optonline.net, using the header: INQUIRY ON PHOTO LESSONS. I'll be happy to send you details on either inquiry.
If you enjoy my site, please forward it to family, friends and business acquaintances. I welcome your comments and questions. Thank you for visiting me and my work!
PHOTOGRAPHIC RESUME
ARTIST MEMBER:
. Silvermine Guild of Artists, Norwalk, CT – long term member
. National League of American Pen Women, Greenwich Branch -Tri-member (Art, Pen, and Music Affiliate)
FORMER:
. President, Art Society of Old Greenwich, CT
. Vice President, Greenwich Art Society
LECTURER FOR:
. Whitney Museum, Stamford, CT, branch
. Bruce Museum, Greenwich, CT
. Greenwich Library, Greenwich, CT
. Stamford Camera Club, Stamford, CT
. Greenwich Arts Council, among others
JUDGE/JUROR FOR:
. Color Camera Club of Westchester, Valhalla, NY
. Waveny Art Barn, New Canaan, CT
. Silvermine Guild of Artists, Norwalk, CT
. Stamford Library, Stamford, CT
. Darien Art Association, Darien, CT
. Westchester Camera Club, Valhalla, NY
. National League of American Pen Women, Greenwich Branch, CT
. Stamford Art Association, Stamford, CT, among others
AWARDS/SHOWS:
Numerous awards in local, regional and national shows over the years
Numerous individual, group and juried shows over the years, including most recently:
"Common Thread – 11 Women Artists Changing the Rules & Exploring New Horizons," Bendheim Gallery, Greenwich Arts Council, Greenwich, CT – Jan.18 – March 12, 2015
"The Emotional Life of Flowers, Dahlias and Friends," solo show at the Greenwich Garden Center Gallery, (now the Greenwich Botanical Center), Greenwich, CT, to coincide with the Center's Annual Dahlia Show, month of October, 2017
"Fine Art Cell Phone Photographs on Canvas with Paint," Greenwich Choral Society Gala held at Christ Church, Greenwich, CT, a one day solo show – May 5, 2019